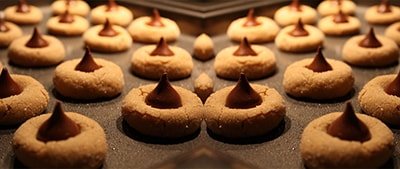 The eating starts at Thanksgiving and often doesn't stop until after the first of the year. Between the glorious food baskets that come to the office, the parties filled with delicious goodies and the sumptuous meals with friends and families, your stomach may find itself on overload, upset and irregular, leaving you to wonder how you'll make it through the celebrations.
You don't have to compromise during the holidays to protect your digestive system. Add a few simple steps to take care of yourself: maintain your exercise regimen, drink plenty of water during meals and limit your sweets.
When you cook or have to bring a dish to a holiday party, create a healthy option that's every bit as festive and tasty as the fat-loaded cakes and pies already filling the tables. Try these holiday recipes to earn the gratitude of your guests and that your gastroenterologist would approve of:
Fruited Rice Pudding
This recipe from the Mayo Clinic gi doctors serves eight, with only 170 calories per serving and just trace amounts of fat.
Ingredients
2 cups water
1 cup long-grain rice
4 cups evaporated fat-free milk
1/2 cup brown sugar
1/2 teaspoon lemon zest
1 teaspoon vanilla extract
6 egg whites
1/4 cup crushed pineapple
1/4 cup raisins
1/4 cup chopped apricots
Directions
1.    In a medium saucepan, bring 2 cups of water to a boil.
2.    Add the rice and cook about 10 minutes.
3.    Pour into a colander and drain thoroughly.
4.    In the same saucepan, add the evaporated milk and brown sugar. Cook until hot.
5.    Add the cooked rice, lemon zest and vanilla extract. Simmer over low heat for about 30 minutes, until the mixture is thick and the rice is tender. Remove from the heat and cool.
6.    In a small bowl, whisk together the egg whites. Pour into the rice mixture. Add the pineapple, raisins and apricots. Stir until well blended.
7.    Preheat the oven to 325° F. Lightly coat a baking dish with cooking spray.
8.    Spoon the pudding and fruit mixture into the baking dish. Bake until the pudding is set, about 20 minutes. Serve warm or cold.
Goat Cheese and Apple Canapes
Imagine your guests' surprise when you serve these delicious appetizers that have only 45 calories. Thanks to Fitness Magazine for the recipe.
Ingredients
1/4 cup crumbled goat cheese
1 tablespoon honey
1 large red apple, cored and cut into 24 thin slices
24 watercress leaves
Freshly ground black pepper
Directions
1.    In a small bowl, stir together the goat cheese and honey.
2.    Spread about 1/2 teaspoon of the mixture onto each apple slice.
3.    Top with a watercress leaf.
4.    Arrange the canapes on a platter.
5.    Sprinkle with black pepper.
Peanut Butter Cookies
You can have cookies over the holidays, even if you are maintaining a gluten-free diet. Just prepare this easy recipe from the National Foundation for Celiac Awareness.
Ingredients
2 cups peanut butter
2 cups white sugar
2 eggs
Directions
1.    Preheat oven to 350° F. Combine all ingredients.
2.    Roll dough into small balls and score with fork. Place on cookie sheet.
3.    Bake for 8 minutes. Let cool.
4.    Optional: Place plain chocolate kisses on top immediately after removing from oven.