H.Pylori can lead to the formation of ulcers in the stomach or the duodenum (the first part of the small intestine) or even to stomach cancer in certain individuals.
H. pylori or Helicobacter Pylori (most commonly referred to as "H. pylori") is a medical condition diagnosed by our NYC gastroenterologists, that is isolated to the upper gastrointestinal tract. In fact, it is the most common chronic stomach bacteria infection in humans. By some estimates, it may be present in up to one half of the world's population. The estimated prevalence being up to 70% in developing countries and 30­ – 40% in the United States and other developed countries. In most individuals, the bacteria will be without symptoms and not lead to any long term health affects. The bacteria is found in the stomach and can sometimes cause pain in the upper abdomen, bloating and nausea in some patients.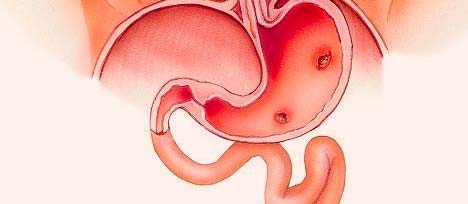 H.Pylori can lead to the formation of ulcers in the stomach or the duodenum (the first part of the small intestine) or even to stomach cancer in certain individuals. It is however uncommon to develop stomach cancer as a results of H.pylori infection but it is a concern being that so many people are infected with it worldwide. It is not known why some individuals have no symptoms while others can have many problems because of this chronic infection.
"




"




★ ★ ★ ★ ★

The entire staff were welcoming and made the visit quick and seamless. The office is clean and the staff even make a point in offering coffee or water while you wait. The doctor was very friendly and to the point. Highly recommend choosing this office.
The diagnosis and disease treatment should be managed by a trained H. Pylori doctor. In general, individuals should be tested for h.pylori if they have or have had ulcers in the stomach or duodenum. H. Pylori symptoms can have many symptoms including ulcer disease, upper abdominal pain, bloating nausea. There are however, many other causes of ulcers, particularly patients taking non­steroidal anti-­inflammatory medications. Further, patients with these symptoms may need further testing in addition to evaluation for h. pylori. Sometimes patients with a family history of stomach cancer are tested for h. pylori as well.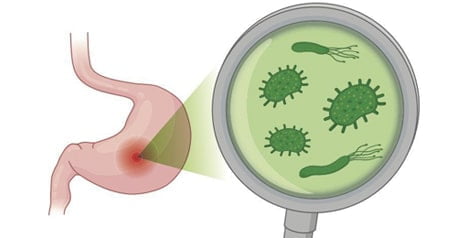 H. Pylori is probably spread by consuming food or water contaminated with fecal matter. Contaminated water supplies in developing countries may account for some of the higher prevalence of this infection in those countries. After exposure, H. Pylori can then infect the lining of the stomach and release enzymes and toxins that can inflammation and injure the cells linking the stomach or duodenum. In the US, infection is uncommon during childhood and becomes more common as an adult whereas in developing countries, most children are affected at a young age.
After one is diagnosed with h.pylori, an antibiotic regimens are usually prescribed.  There are several different regimens that are approved and effective. It is important that patients make sure to take the entire regimen.  If the bacteria is found, it should be treated because that will help ulcers heal, decrease recurrence rates and may decrease more rare long term consequences of h.pylori.  Treatment for H. Pylori gastritis is generally effective but there are some individuals who are not cured from therapy. Up to 20 percent of patients, may not be cured with a first course of treatment. In these patients, a different antibiotic regimen may be used as prescribed by their doctor. In addition, a breath test or stool tests should be done to document cure after treatment.
There are many tests to diagnose h. pylori.
Noninvasive testing include:
blood tests
stool samples
Invasive testing such as upper endoscopy may be needed and biopsies can be taken to evaluate for the presence of h. pylori. Please see your gastroenterologist for evaluations of symptoms and formulation of an effective treatment plan.
Doctor's Note:​ This information is only intended to provide general information pertaining to H. pylori, not definitive medical advice. Please consult our NYC H. pylori specialists about your specific condition for a conclusive diagnosis. Only trained, experienced H. pylori specialists like ours can determine an accurate H. pylori diagnosis and proper treatment.
As best in class H. Pylori doctors in Upper East Side, our specialists provide highly personalized and comprehensive care. For more information about H. pylori or to schedule a consultation, please contact our NYC gastroenterology offices.
Dr. Shawn Khodadadian has either authored or reviewed and approved this content.
Manhattan Gastroenterology Locations:
Manhattan Gastroenterology

(Upper East Side)
983 Park Ave Ste 1D, NY 10028


(212) 427-8761
Manhattan Gastroenterology

(Midtown)
51 East 25th Street Ste 407, NY 10010


(212) 533-2400
Manhattan Gastroenterology

(Union Square)
55 W 17th St Ste 102, NY 10011


(212) 378-9983