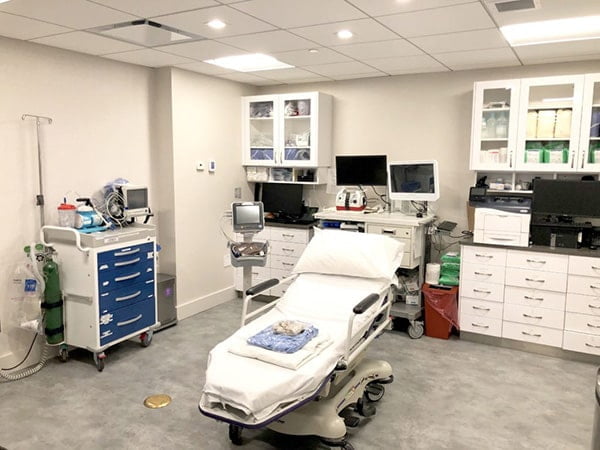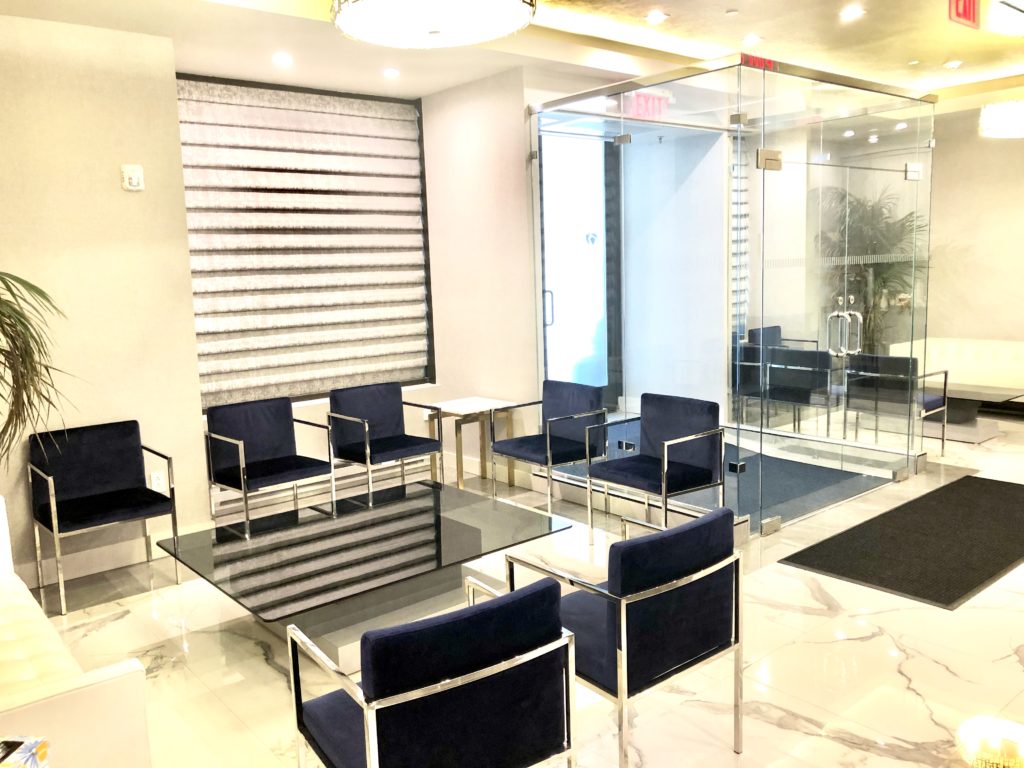 We founded our Manhattan Gastroenterology OBS (Union Square) with the mission of redefining quality healthcare ONE patient at a time. At Manhattan Gastroenterology, we utilize the latest medical technology, high definition equipment, and imaging modalities to optimally visualize your digestive track during your upper endoscopy or colonoscopy procedure. Our gold-star-rated JCAHO procedure room has met the highest standards of excellence. Our facility has the necessary equipment to make sure your procedure is safe while having your endoscopy performed. Our board-certified anesthesiologists are also there with you the entire time, making sure the procedure is comfortable and safe. Importantly, our award-winning doctors will perform your procedure and help you get the answers you need.
Our doctors are leading, board-certified NYC gastroenterologists. Doctors in our practice have been named in New York Magazine Best Doctors, Castle Connolly Best Doctors in New York, New York SuperDoctors, and reputable media outlets consistently quote them. Our practice cooperates with NY Presbyterian/Weill Cornell, which is ranked as one of the top hospitals in the nation. As best-in-class NYC gastroenterologists, our doctors provide highly personalized and comprehensive care and are up-to-date with the latest advances in gastroenterology. Our philosophy regarding the doctor/patient relationship is based on trust and has given the practice one of the most respected reputations in NYC.
We are proud to offer state-of-the-art gastroenterology, endoscopy , colonoscopy, and hemorrhoid treatment services. Our goal is to be recognized for our excellence in GI procedural care by stressing the factors of comfort, convenience, patient education, and equal access to the community. Our physicians offer the best of private medicine, and they wish to practice medicine according to what they feel is the best manner for their patients. The quality of your care and the safety and comfort of your procedure is of the utmost importance. We look forward to meeting you.
Directions – By Bus:
Take the LTD EAST VILLAGE 8 ST via 5 AV bound M2-LTD or M1-LTD Bus. Get off at 5TH AVE & W 13TH ST. Walk 0.3 miles(6 minutes) North to Union Square Endoscopy.
Take the E VILLAGE 8 ST via 5 AV bound M1 Bus and get off at 5TH AVE & W 17TH ST. Walk 0.2 miles(4 minutes) North-West to endoscopy center. For more bus information, go to www.mta.info/nyct/
Directions – By Subway:
Take the F train to 14th Street. Take exit 6th Avenue & West 16th Street at SE Corner. Head northwest on W 16th St toward 6th Ave. Turn right onto 6th Ave and right onto W 17th St. The center is located on the left side. For more train information, go to www.mta.info/nyct/
Directions – By Car:
From New Jersey:
George Washington Bridge to Henry Hudson Pkwy (NY-9A) South to 18th Street exit. Turn right onto 5th Ave and drive 1 block to 17th St. Turn right at the 1st cross street onto W 17th St. The center is located on the right side.
From Long Island:
Get on I-495 West to Queens Midtown Tunnel. Use the left lane to take the exit toward Downtown. Turn right onto E 35th Street and left on Lexington Ave. Turn right onto E 25th St and left to Park Ave South. Turn right onto E 17th St. The center is located on the right side.
Union Square Surgical Endoscopy
55 West 17 Street
New York, NY 10011
Manhattan Gastroenterology Locations:
Manhattan Gastroenterology

(Upper East Side)
983 Park Ave Ste 1D, New York 10028


(212) 427-8761
Manhattan Gastroenterology

(Midtown)
56 W 45th St, Ste 802, New York 10036


(212) 533-2400
Manhattan Gastroenterology

(Union Square)
55 W 17th St Ste 102, New York 10011


(212) 378-9983