Dr. Michael Dann, MD
Gastroenterologist
Dr. Michael Dann is double board certified by the American Board of Internal Medicine in Gastroenterology. Dr. Dann specializes in the treatment of irritable bowel syndrome, hemorrhoid treatment, GERD/heartburn, inflammatory bowel disease and colon cancer prevention.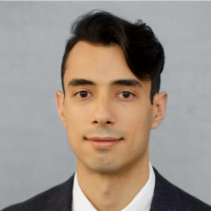 Dr. Mikhail Yakubov, MD
Gastroenterologist
Dr. Mikhail Yakubov is a reliable gastroenterologist who looks after the locals of New York, NY. He currently practices at Manhattan Specialty Care, where he strives to deliver quality healthcare to the patients.
Dr. Kristen Lee, MD
Gastroenterologist
Dr. Kristen Lee is a double board certified, IVY league trained gastroenterologist with special interest in Women's health, colon cancer screening, inflammatory bowel disease (Crohn's disease/ulcerative colitis)I BS (irritable bowel syndrome) and hemorrhoid treatment.